In Erciş district of Van, the truck driven by Abdurrahman Saluk lost control of the steering wheel due to icing and crashed into the wall of Cengiz Keleş's house.
With the overturned wall, part of the vehicle entered the house. The residents living in different parts of the house, thinking that there was an earthquake, threw themselves out desperately.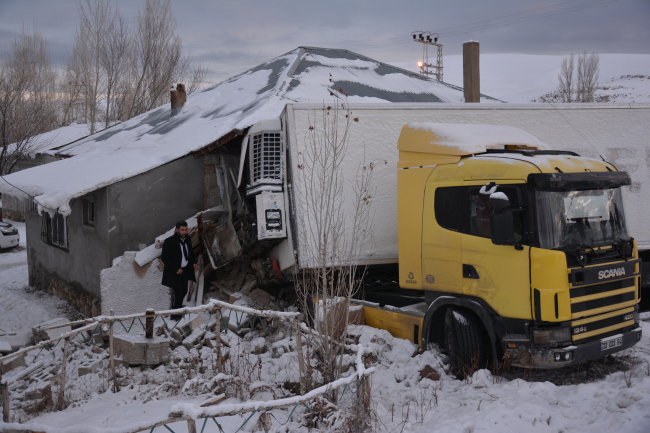 Keleş family, who saw that their house was hit by a truck, helped the driver. The driver was removed from the vehicle and taken to the hospital.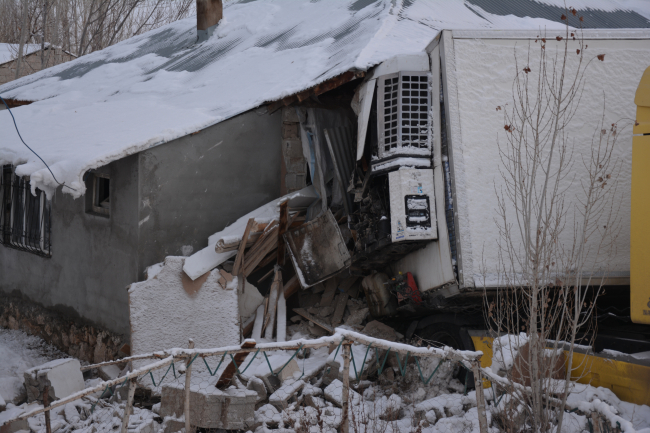 'We thought it was an earthquake'
Cengiz Keleş, the owner of the house, stated that he and his family were drinking tea in the other room during the accident and said:
"At first we thought there was an earthquake. We immediately went out as a family. When we got to the back of the house, we saw that the truck overturned the wall of the house and went inside. The driver was in shock, we took him out of the vehicle. I called the gendarmerie, health and firefighters. The neighbors also came when they heard the noise. They took him to the hospital. Thank God we are fine, but there was a lot of damage to the house."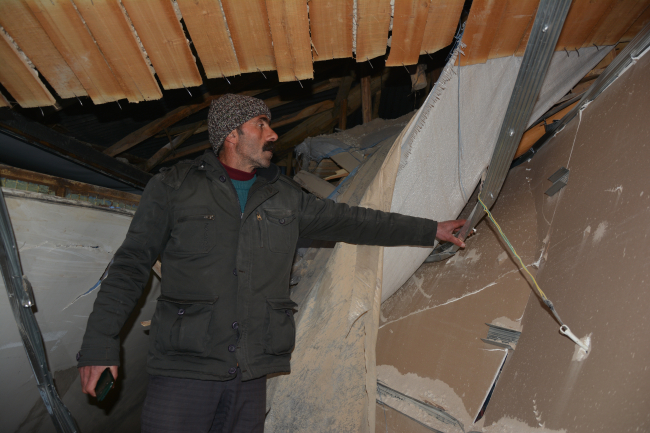 .
---