Acaryayla Mosque in Karahamzalı District was also damaged in the forest fire that broke out on August 23 last year in Kozan district of Adana.
Governor Süleyman Elban mentioned the forest fires that broke out in the city last year at the opening of the Acaryayla Mosque in the Karahamzalı District.
Noting that the state and the nation healed the wounds together, Elban said, "Our damaged mosque was completed with the support of our benefactors. Today we are opening it. May it be beneficial for our country and our nation."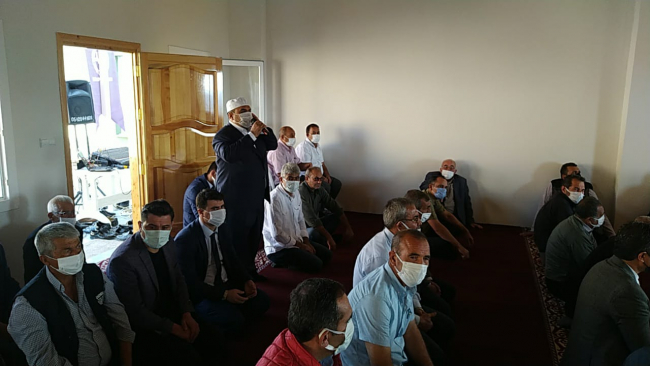 [Fotoğraf: AA]
"The houses of our citizens whose houses were burned will begin to be built in a short time"
AK Party Provincial Chairman Mehmet Ay also stated that the protracted process for the construction of 35 villages and 10 barns in the fire area has been completed due to the title and land share disputes, and said, "I would like to give the good news that the tender has been made to our citizens whose houses were burned in the fire area and that the construction of the houses will begin in a short time."
After the speeches, the mosque was reopened with a prayer.
Governor Elban and members of the protocol presented prayer beads and prayer rugs to the benefactors who contributed to the construction of the mosque.
AK Party Adana Deputy Tamer Dağlı, Kozan District Governor Şafak Gürçam, political party representatives, philanthropists and citizens attended the opening.
.
---