President Recep Tayyip Erdoğan, who met with students who won universities from 81 provinces during his visit to ADANA, stated that he has been working with young people throughout his political life and said, "I understand that some people are uncomfortable with our frequent and sincere relations with our youth."
President Recep Tayyip Erdoğan held a Youth Meeting Program with students from 81 provinces at the New Adana Museum. During the program, Erdogan accompanied the young people to the songs "I'm on a Long Thin Road", "Come to Adana", "We Are the Branch of a Sapling Blooming Roses", "Ah This Life Is Unbearable".
Speaking with the young people in the program where there were fun moments, President Erdoğan used the following expressions:
"I walked on this road with the youth and achieved results with the youth. I was with the youth when I was the Metropolitan Mayor of Istanbul, and most of my colleagues were young when I was the Prime Minister. I became the President, I am with the youth again. Your joy of life, hope and vision gives you the motivation to work harder.
We say to those who try to come between us and the youth, 'Mind your own business'. We do not allow anyone to come between us and the youth. I coined a new term. Ours is the TEKNOFEST generation.
"Wouldn't a person thank you"
Despite all the works we have done since we came to power in our country, there is a section of people whose grudges and hatreds have increased. Do you know why they attack us with endless animosity? Mr. Kemal, MP from Izmir. You can now reach Izmir from Istanbul in 3.5 hours. So do you have a thank you? No. These sparkling roads, this road that takes 7 hours. Wouldn't a person thank you. Because they cannot tolerate us bringing our young people together with their roots and their own values.
"We also announced the Green Development Project of 2053"
We recently ratified the Paris Climate Agreement. We also announced the Green Development Project of 2053, which we will leave to you. If someone else had taken this step, they would not have been able to fit it into the sky. But they went deaf because we did it."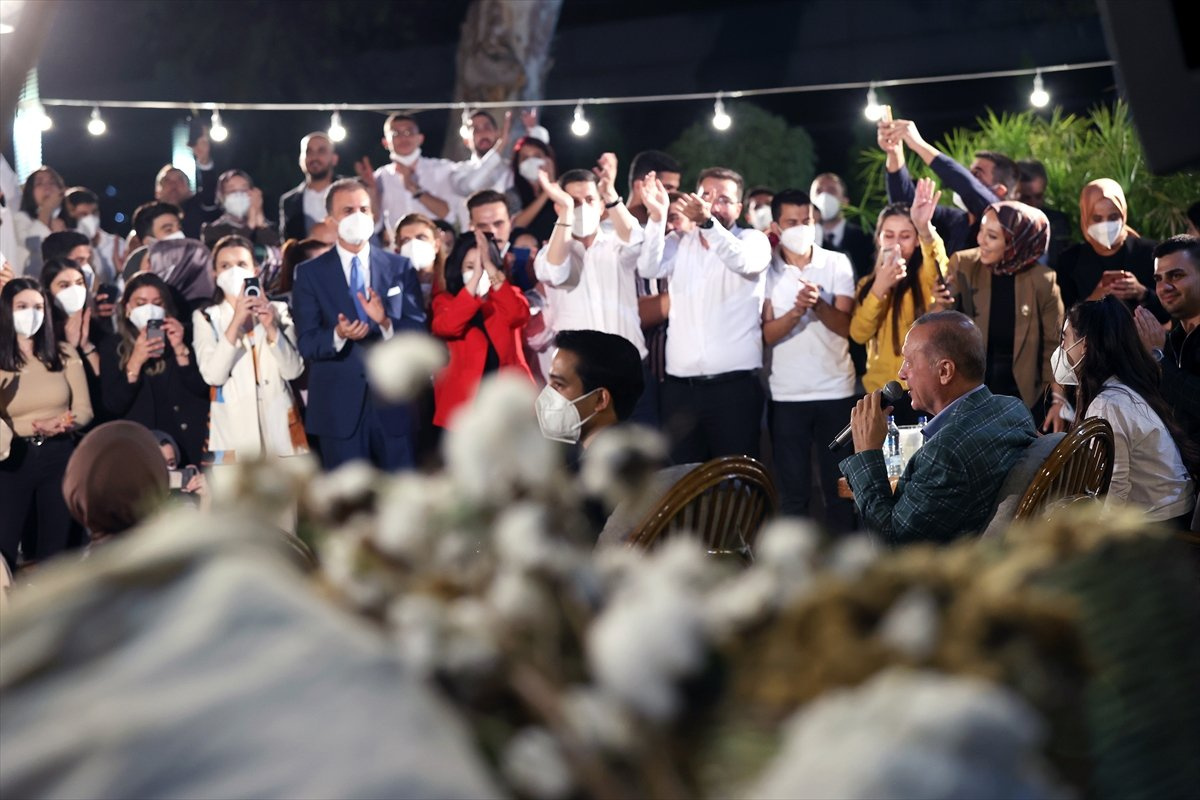 .
---