On the Haramidere connection road, the car, which was traveling in the direction of Avcılar, collided with the truck whose license plate could not be learned.
Police, health and fire crews were dispatched to the scene upon notification.
While the person who was seriously injured by being stuck in the car was taken to the hospital by the firefighters, it was determined that one person died.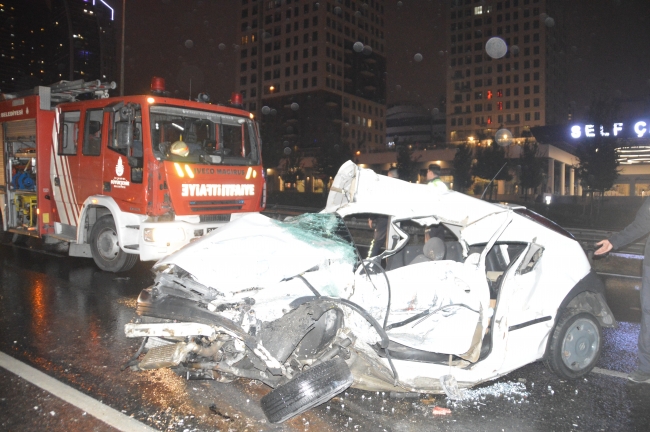 The driver of the car, which was alleged to have jammed the crashed car, and the truck driver were detained.
Controlled transportation on the route for a while returned to normal with the removal of vehicles.
.
---