There are 34 kilometers of uninterrupted bicycle paths on the Izmir coastline. The length of the roads reserved for cyclists, including those in the city, reaches 90 kilometers.
Thanks to these roads, the use of bicycles for transportation in the city is increasing. However, the violation of the bicycle lanes, which are separated from the highway and painted blue, cannot be prevented.
"White Swallows" on the road
İzmir Police Department started inspections on bicycle paths with the newly formed "White Swallows" team.
The use of motorcycles, skateboards, roller skates and pedestrians are not allowed on the bike paths.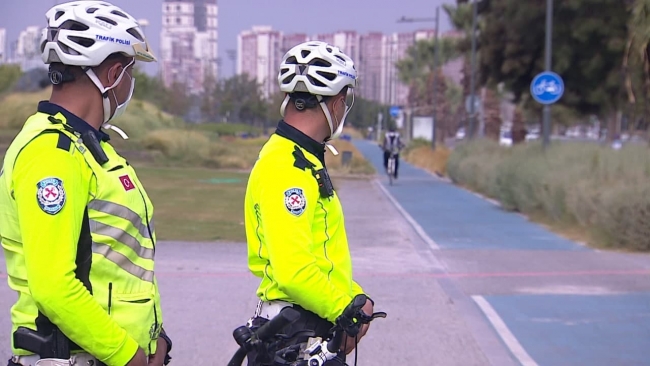 [Fotoğraf: TRT Haber]
8 thousand lira fine was imposed in the last week
İzmir Deputy Chief of Police in Charge of Traffic Şamil Özsagula said, "The most serious complaints we received were about the occupation of motorcycles and other vehicles. In line with these complaints, our bike teams have detected 32 motorcycles on the bike paths in the last week. About 8 thousand liras have been penalized for this. " said.
The application made cyclists happy.
The "White Swallows" team of 30 people intensifies their inspections during peak cycling hours.
.
---