Projects are implemented to increase water supply and limit water demand in order to minimize the effects of dry periods, which increase in frequency, impact area and severity, especially with global warming and climate change.
The General Directorate of State Hydraulic Works, which has built dams, hydroelectric power plants and ponds to increase the water supply, has also carried out many underground dam projects in recent years.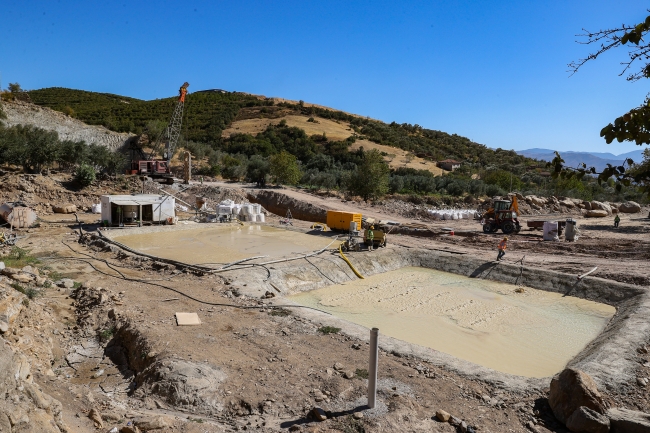 [Fotoğraf: AA]
200 underground dams are targeted by 2023
Within the scope of the "Groundwater Artificial Recharge and Underground Dams Action Plan" prepared by the Ministry of Agriculture and Forestry, 41 cities such as İzmir, Manisa, Çankırı, Konya, Bursa, Eskişehir, Antalya, Kütahya, Balıkesir, Nevşehir, Kayseri, Niğde, Malatya and Kayseri have so far. the project was implemented.
The Ministry aims to complete nearly 200 underground dams by 2023.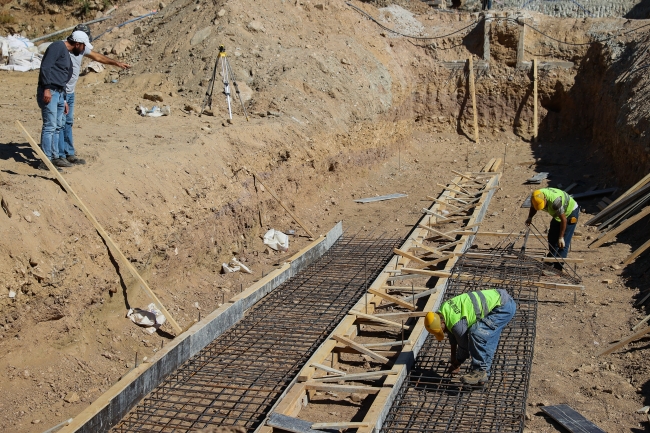 [Fotoğraf: AA]
Expropriation cost and evaporation rate are low
Underground dams are built in places where topography and geology are suitable, in order to transmit surface waters to groundwater, thus protecting groundwater in terms of reserve and quality, and especially providing clean drinking water.
The construction and expropriation costs of these dams are lower than the conventional dams built above ground, and the evaporation rate is also low.
It is possible to store enough underground water to meet the drinking water needs of villages and towns with small-scale irrigation, especially with dams that can be built in alluvial-based valleys.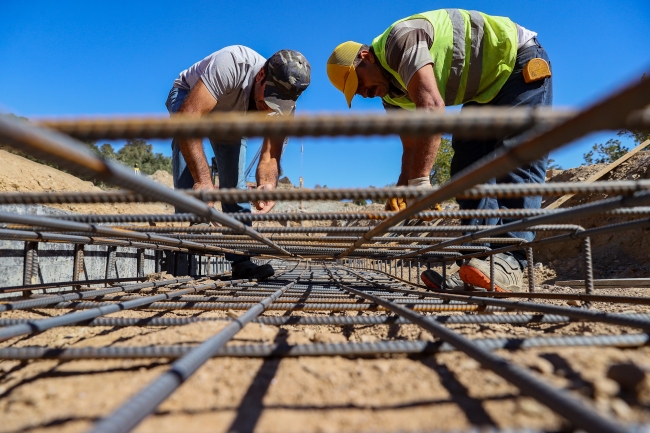 [Fotoğraf: AA]
How are underground dams built?
DSI 2nd Regional Directorate Geotechnical Services and Underground Waters Branch Manager Adem Sömer said that the dams were built to control wasted water with the body system and to use it effectively.
Stating that groundwater is strategic because some of the drinking water is supplied from here, Sömer said that underground dams and artificial feeding of underground waters are therefore of vital importance.
Sömer stated that underground dams are established in regions where there are geological structures that can hold water, "Before they are established, drilling, geological and geotechnical studies are carried out. The alluvial floor here is important for the accumulation of water. After the characteristics of the region are revealed, it is calculated how much water can be stored. "The set called 'curtain' is made. With this set, the accumulation of water is ensured at the back. Then this accumulated water is pressed into a tank with a drilling or pool system, and from there it is given to the irrigation system and delivered to the user," he said.
Sömer said that 16 underground dam projects were carried out in İzmir, Manisa and Uşak, which are under the responsibility of the regional directorate, and 10 of them were completed.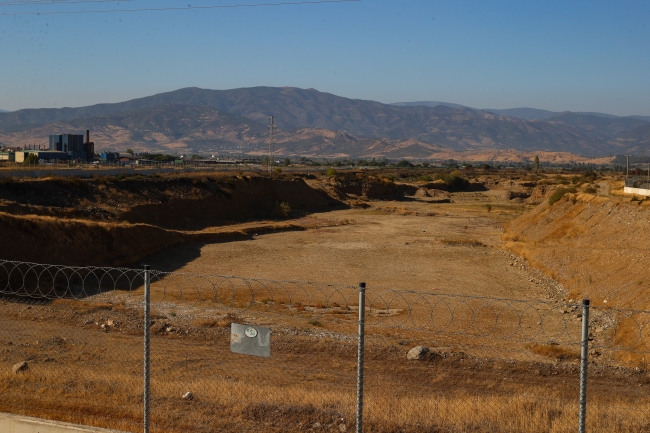 [Fotoğraf: AA]
"The level of groundwater rose close to 10 meters"
Indicating that the Suludere underground dam in Kiraz district will be completed this year, Sömer said:
"There is a water storage volume of 55 thousand cubic meters. Since it will fill and empty, 100-150 thousand cubic meters of water can be used here in 1 year. These waters will be used for irrigation purposes in the Küçük Menderes basin, where agriculture is very intense. 410 decares of land in Suludere District can be irrigated with the water collected from here. Read More First, irrigation was done with wells. The underground water level was very low. That's why such a system was considered. While the underground water levels in the Küçük Menderes basin were 40-45 meters about 10 years ago, it has reached 90-100 meters today. The water rate has decreased a lot because the water is excessively drawn. "We need to support groundwater. With such projects, efforts are being made to feed groundwater more. We have a project completed in Tire Eğridere. We filtered around 6 million cubic meters of water underground this year. The level of groundwater rose by nearly 10 meters."
Farmers are satisfied with the project
The project in Eğridere District of Tire district increased the groundwater level in the region.
Expressing the satisfaction of the farmers who produce mostly silage corn in the region, Mustafa Küreli, President of Gökçen Irrigation Cooperative, said, "Before the project, the water resources had come to the point of cut-off. After this pond was formed, we irrigate easily. The fear of being cut off in the well was lifted because the groundwater rose. We cultivate and harvest comfortably. Water the more abundant, the better the product," he said.
Necmettin Malkoç and Mustafa Türkoğlu, who are farmers in the region, said that they irrigate their agricultural lands with the water they draw from the well during dry periods and that they do not experience water shortages thanks to the project that increases the groundwater level.
.
---