Police named Eduardo Matute in the US state of New Jersey caught a 1-month-old baby, who was thrown from the second floor balcony by a person last Saturday, by catching it before it fell to the ground.
The Hudson County Attorney's Office stated that on September 18, a person on the second floor of an apartment in Jersey City threatened to throw the 1-month-old baby down and the police came to the scene after a tip-off.
The prosecution stated that the police tried to mediate with the person on the balcony first, but the suspect still threw the baby from the second floor balcony, and Eduardo Matute acted quickly and caught the baby before it fell to the ground.
"We feel grateful for the efforts of the Jersey City Police Officers who acted heroically today to keep this baby safe," the prosecution wrote on social media. Thank you JCPD!" shared your message.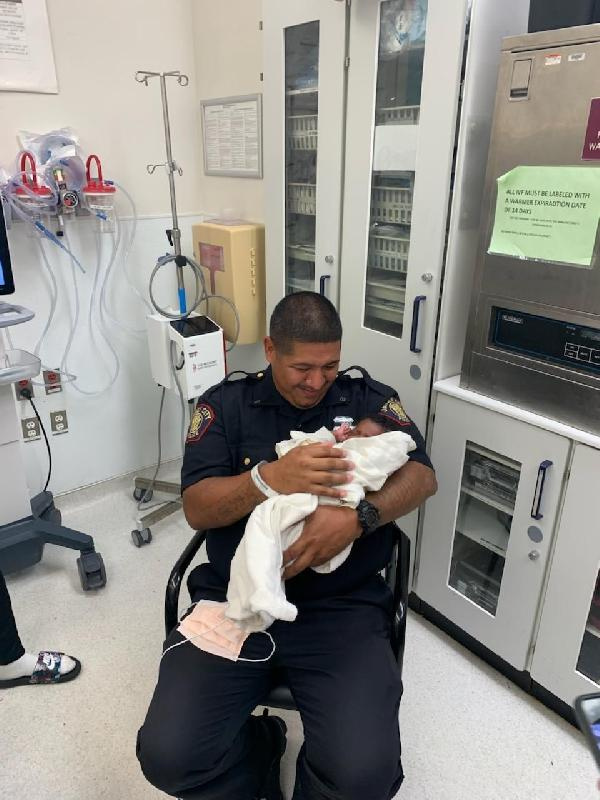 Jersey City Mayor Steven Fulop thanked the police in a statement and said, "The teams that arrived at the scene managed to catch the baby in a short time. Fortunately, there was no physical harm to the baby." It was stated that the suspect was taken into custody on charges of attempted murder, serious injury and endangering the child's health.
.
---