After the decrease in the number of deaths and cases after vaccination studies in the fight against COVID-19, with the normalization process, citizens started to return to their social life habits that they missed despite the warnings of "continue with the measures".
In order to maintain the level, it was seen that some people were complacent in the mask, distance and cleaning rules that experts and officials often reminded.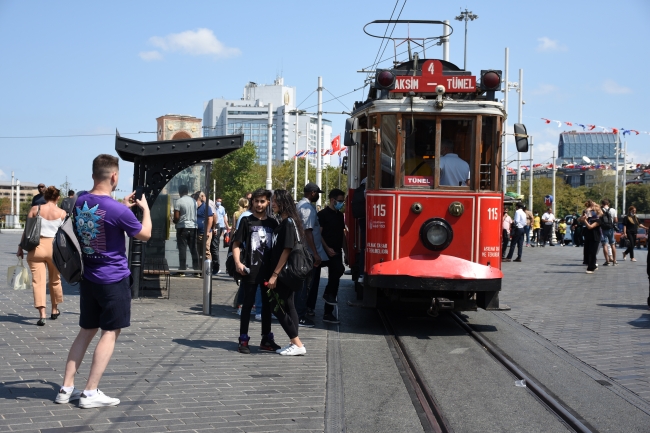 Tourists and citizens who came to Istiklal Street, which is famous for the crowds of Istanbul, enjoyed the beautiful weather and both toured and did their shopping.
It was observed that the majority of those on the street did not comply with the mask and social distance rule, and some did not fully wear their masks.
.
---