The incident took place in the Şişli Marriage Office in the evening hours. Daniella Zogheib, an Iranian national living in England, and Aziz Khoury, an Iranian, recently took the day from the Şişli Marriage Office in Maçka to get married.
The couple, who left the hotel in Taksim Square with their wedding dress and suits, took a taxi and came to the Maçka Şişli Marriage Office, which is about 1 kilometer away, for their wedding. Here, the taxi driver asked the groom for 200 liras.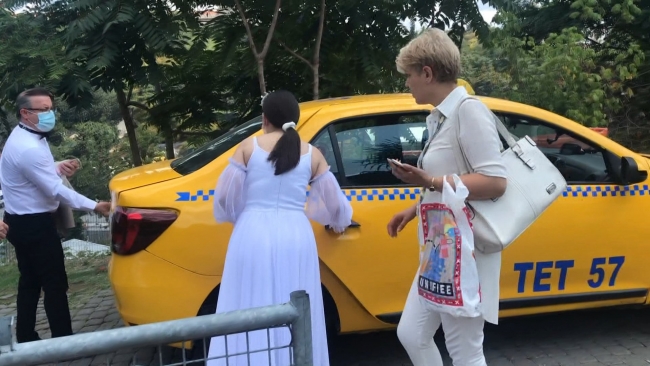 The groom Aziz Khoury reacted to the taxi driver because he wanted too much money.
The groom gave 100 liras to avoid further arguments with the driver. When two of his friends, who were in the taxi with the bride and groom, said that this money was too much, the taxi driver gave the groom over 30 liras and left the scene.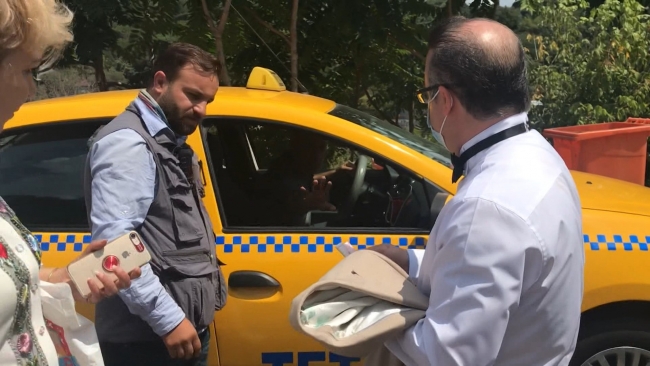 When the journalists came, he prevented the situation
Seeing the discussion that took place at the same time, the journalist went to the groom and said that the taxi driver had left with too much money.
The taxi driver, who saw the shooting, had to give over the 100 liras he received.
.
---