The International Police Organization (Interpol) meeting, of which 194 countries are members, was held in Istanbul.
Speaking at the closing of the three-day meeting, Chief of Police Aktaş conveyed his thanks to the previous chairman, Kim Jong Yang, who handed over his duties, and the delegates, and said, "The newly elected Interpol President congratulates Ahmed Naser Al Raisi from the United Arab Emirates, the members of the executive committee, good luck. I wish," he said.
Chief of Police Mehmet Aktaş explained that they found it justified for Interpol to examine the newsletter requests in depth in order not to disappoint the trust placed in him:
"However, we expect it to act without the influence of external pressures, without prejudices and without applying double standards among its members."
Wishing success to Selçuk Sevgel, Head of Interpol Department of the General Directorate of Security, who was elected as the Interpol European Continent delegate, Aktaş said that he believed that every decision taken at the general assembly would contribute to making the world a safer place.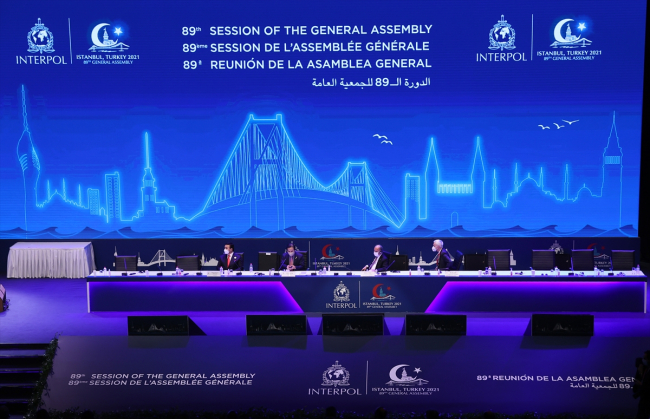 'Turkish Police Force is ready to support Interpol'
Aktaş stated that they will do the necessary work to support the newly elected president and delegates:
"Our country contributes to Interpol with approximately 2,200 active red notices. We also closely observe the increasing impact of the value placed on red notices by countries in the extradition process. In order not to disappoint the trust placed in it, the organization justifies in-depth examination of the bulletin requests, but without being under the influence of external pressures, We expect it to act without prejudice and without applying double standards among its members."
Drawing attention to the need to increase the quality and quantity of the personnel who examine the newsletter requests, Aktaş expressed that they are ready to contribute as the Turkish Police Organization when needed.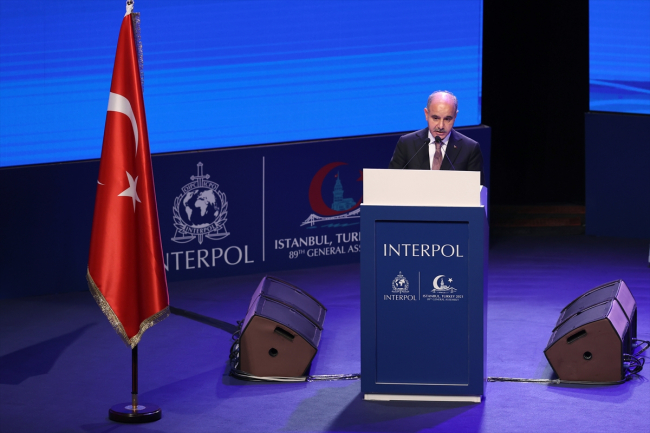 Thanks to the Turkish authorities from the president who transferred the task
The previous chairman of Interpol, Kim Jong Yang, also thanked the Turkish authorities for their warm welcome and hosting of the organization and said, "It was a great honor and privilege for me to preside over this general assembly for the last time in Istanbul."
Yang emphasized that Interpol has an important role in strengthening global police cooperation. He explained that during his tenure, the organization carried out important works in many areas from cyber crimes to terrorist crimes, from human trafficking to sexual abuse crimes against children.
Stating that important decisions were taken in the 89th General Assembly regarding the development of the organization's budget and financial structure, Yang said, "I would like to welcome all the new delegates, the vice president and the new Interpol President."
After the speeches, the pennant of the Interpol organization was handed over by the Chief of Police, Mehmet Aktaş, to Subodh Jaiswal, Director of India's Central Bureau of Investigation, where the next general assembly will be held.
.
---