Coast Guard Command teams moved to the region after being informed that there were irregular migrants on a boat off Marmaris.
The 48 irregular migrants on the boat, which was pushed into Turkish territorial waters by the Greek elements, were brought ashore by the coast guard teams.
While the alleged organizer was detained on the boat, the irregular migrants were handed over to the Provincial Directorate of Migration Management.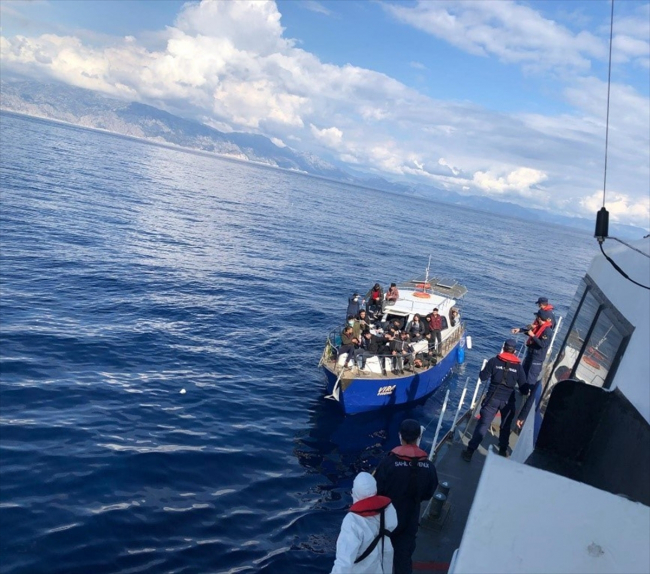 .
---