Fish prices, which were affected by the weather conditions, started to rise due to the rains and storms that took place in the last days.
Muharrem Şahin, who is fishing in Eskişehir, stated that the reason for the price increase was the weather conditions and said:
"Few fish come out of the seas under these conditions. We have reduced the weight of anchovy to 10 TL in the past weeks, and we have been selling it again for 25 TL for two days. For example, we have reduced the chinakope to 40 TL, today we are selling it for 50 TL. We sold mackerel for 10-15 TL. In today's conditions, this fish is now 30 TL. While we were selling the acorn for 25-30, now we made 50 TL. This week, sea bass was also expensive, it was 70 TL. Sea bream was 60 TL. There's a bit of a decline in kidney beans these days. While we used to sell this fish from Samsun for 50 TL, we are currently selling it for 40 TL per kilo."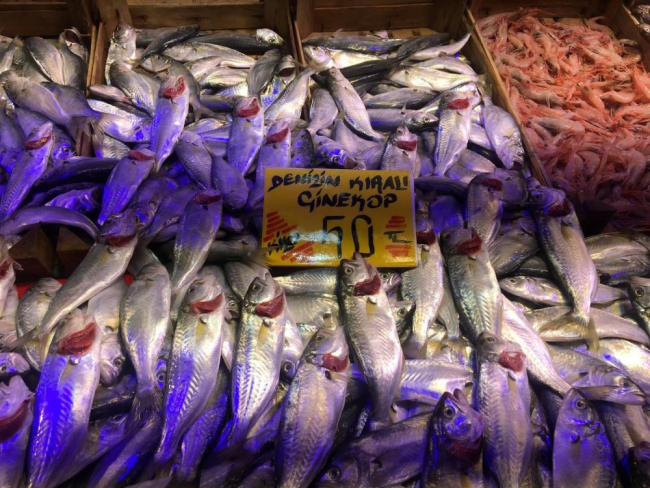 [Fotoğraf: İHA]
Fishermen state that the weather will continue like this for a while and therefore prices will continue to rise.
.
---