On the roof of a five-storey building in Denizköşkler Mahallesi Üner Sokak yesterday evening, HA, who allegedly was alcoholic, had an argument with his wife, MBA, after his congenitally disabled son soiled the carpet.
HA, who was stated to have beaten his wife and brought him insane, set the house on fire after locking the door. After the woman's cries, smoke was seen rising from the house.
[Fotoğraf: DHA]
MBA, who was in great fear, took his disabled son and sought help by taking shelter from his neighbors on the rooftop balcony. While HA opened fire randomly with a gun in his hand, the residents of the apartment reported to the 112 Emergency Call Center. After Akay entered, the sound of gunfire was heard once again.
The fire was briefly under control
Police, firefighter and medical team were sent to the scene in a short time after the notification. While the residents of the apartments evacuated their homes due to the fire, the firefighters intervened in the flames.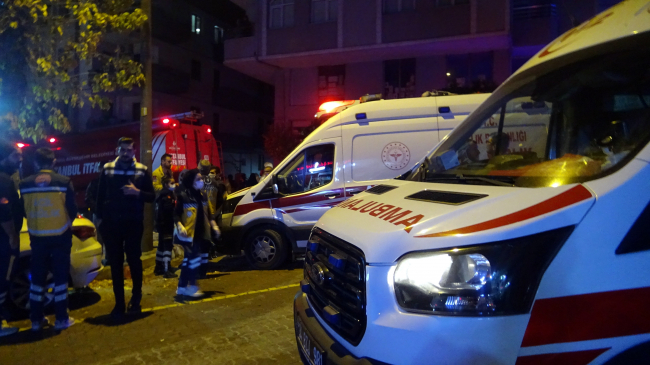 [Fotoğraf: DHA]
A short time later, while the fire was being extinguished, the police and fire crews entered and found H.A. with a gun shot in the head. The lifeless body of Akay, who was stated to have committed suicide, was taken to the morgue of the Forensic Medicine Institute. The investigation into the incident is continuing.
.
---