Within the scope of the intelligence studies carried out by the Provincial Gendarmerie Command teams to decipher the activities of the separatist terrorist organization, an operation was carried out in the rural area of ​​Kemah district of the city on 15-16 October 2021.
In addition to elite military units, 2 general purpose helicopters, 1 attack helicopter arm and Unmanned Aerial Vehicle (UAV) participated in the operation called "Eren-3 Martyr Gendarmerie Major Yılmaz Tankül 21-426".
In the air-supported operation, 12 caves, shelters and warehouses used by terrorists in the rural areas of the district were identified.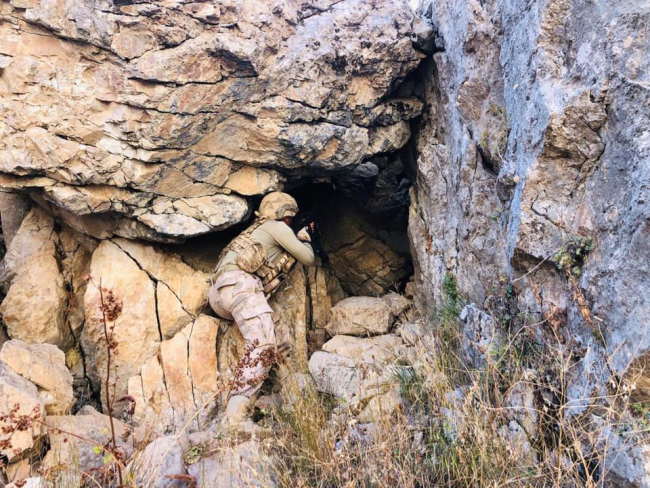 [Fotoğraf: AA]
The seized materials were destroyed
During the searches in this cave, shelter and warehouses, a 12-kilogram kitchen tube, 5 kilograms of granulated sugar, two kilograms of salt, 3 empty plastic drums, a teapot, a pair of rubber shoes, two pairs of mekap shoes, a coat, scissors, an iron plate were found. Poncho and underwear, two pairs of socks, 7 plastic basins, 10 meters of hose were seized.
The detected caves, shelters and warehouses were rendered unusable by the security forces, and the seized material was destroyed at the scene.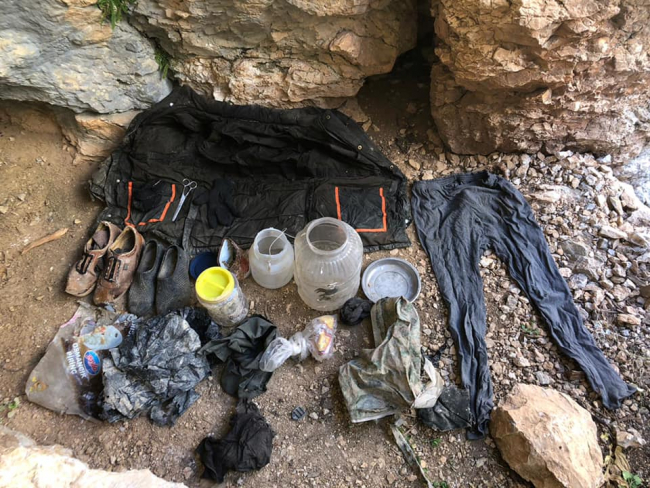 [Fotoğraf: AA]
In the statement, it was emphasized that operations against terrorists will continue with the principle of "search, find, destroy".
.
---