After the bilateral and inter-delegation meetings between Interior Minister Süleyman Soylu and his Iranian counterpart Ahmed Vahidi, who went to Tehran for official contacts, a memorandum of understanding was signed and a joint press statement was made.
Soylu stated that a common will was displayed with Iran in the fight against all terrorist organizations, especially the PKK, and said:
"Today, we once again confirmed our determination and unity in the fight against terrorism. At the same time, we once again discussed the efforts we have been carrying out for years against the mobilization of illegal immigration and immigration after the recent events in Afghanistan."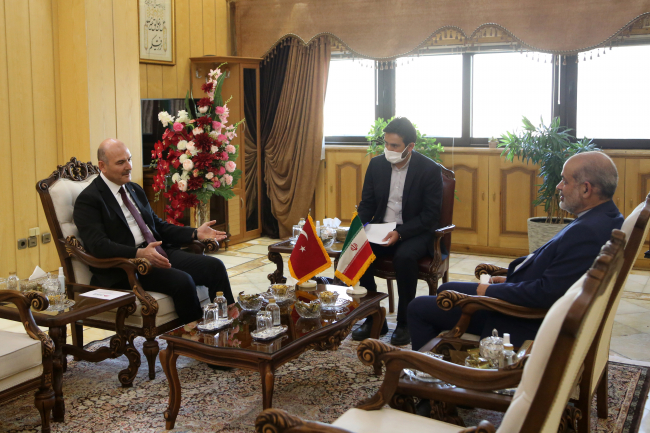 [Fotoğraf: AA]
"Turkey and Iran have had a very successful cooperation on many issues so far"
Stating that border security is one of the most fundamental issues between Turkey and Iran, Soylu emphasized the cooperation between the two countries in the fight against drugs through joint working boards established in border provinces.
Süleyman Soylu said that a decision was taken in 2019 to further the results obtained from the joint working group on arms smuggling.
Minister Soylu stated that Turkey and Iran had a very successful cooperation on many issues so far and said, "Our cooperation is not a diplomatic cooperation, it is a fraternity."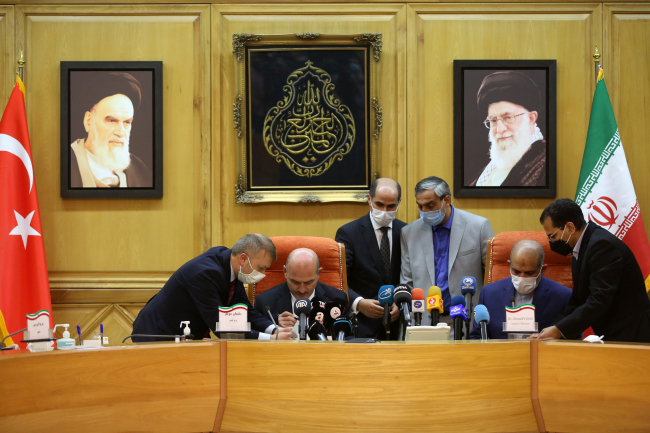 [Fotoğraf: AA]
Cooperation protocol signed in the field of security
After the meetings between the delegations chaired by Soylu and Vahidi, a cooperation protocol in the field of security was signed between the two countries.
.
---