After the heavy rain last Tuesday in Tuzla, Democracy Street was covered with foam.
The street turned white as a result of the foam spreading around with the effect of passing vehicles. Drivers passing the foamy road with their cars recorded these moments with their cell phone cameras.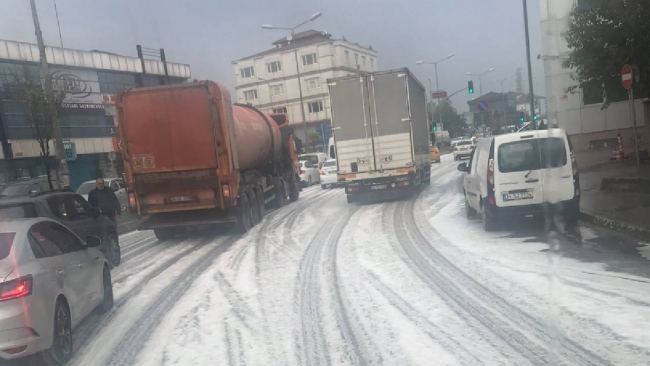 Foam was sampled
Some of the citizens were worried because of the foam formed. After a while, Tuzla Municipality teams came to the area and cleaned the foam. Next, the teams took samples of the foam to determine what substance was formed on the road.
"We wonder what the substance is"
Halil Can Develi, who has a shop on the street, said, "There was intense foaming on the road around 15.00. At first, we suspected that it was soap. But there was no slipping while the vehicles were passing. said.
.
---