A fire broke out in the forest area in the villages of Yumaklı of the center, Güzeldere of Genç district, Demiroluk of Adaklı district and Açıkgüney of Kiğı district for an undetermined reason.
Bingöl Forestry Operations Directorate teams were sent to the fire areas with the notice of the citizens.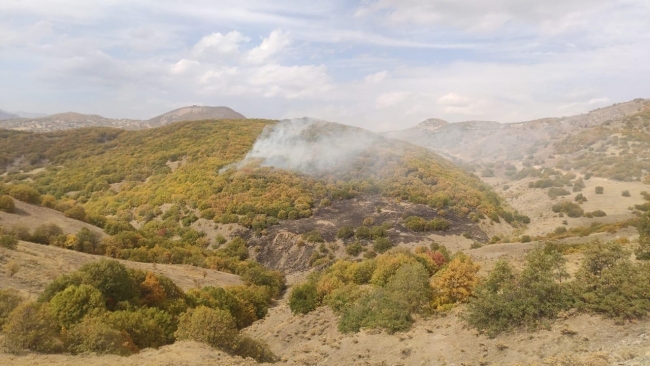 Forest fires in Yumaklı, Güzeldere and Demiroluk villages were extinguished with the support of 2 water sprinklers, 2 first response vehicles, 40 teams, gendarmerie, municipal personnel and citizens.
The fire in Açıkgüney village was brought under control.
.
---