Industry and Technology Minister Varank visited TÜBİTAK SAGE's stand at TEKNOFEST held at Istanbul Atatürk Airport.
During his visit, Varank was accompanied by Presidential Digital Transformation Office President Ali Taha Koç, TÜBİTAK SAGE Manager Gürcan Okumuş and Delta V Space Technologies Inc. General Manager Arif Karabeyoğlu.
Here, Varank, who received information from Okumuş about the "I'm Designing My Rocket" workshop and the rocket competition exhibition area, designed rockets with the youth in the workshop.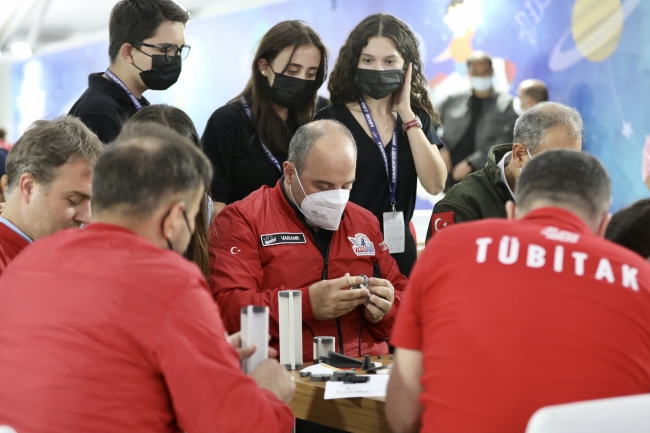 [Fotoğraf: AA]
Great interest from the participants
In the rocket competition tent at TEKNOFEST, the finalists of the rocket competition, which TÜBİTAK SAGE shares with Roketsan, have the opportunity to exhibit their rockets and share their experiences with the visitors.
The "I'm Designing My Rocket" workshop, where the rocket was introduced and a model rocket model was built by TÜBİTAK SAGE engineers, attracts great attention from children and young participants.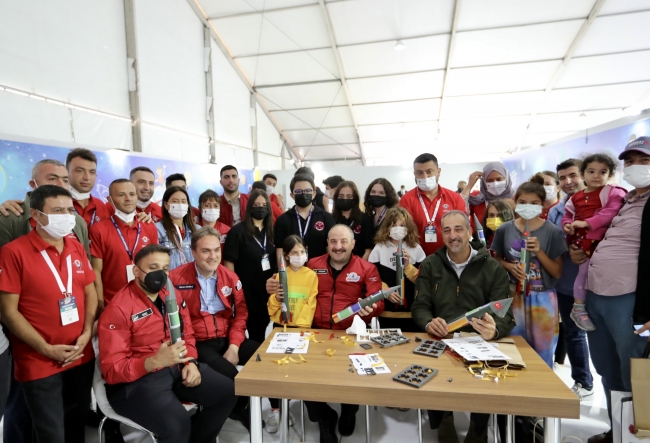 [Fotoğraf: AA]
1000 students participated in the first 3 days of the festival
In the workshop, which is held in 5 sessions a day during TEKNOFEST, with the aim of increasing the knowledge and awareness of children about space and aviation, the construction stages of the model rocket model are completed after information is given about the rocket.
Approximately 1000 students attended the workshop in the first 3 days of the festival, where primary and secondary school students showed more interest.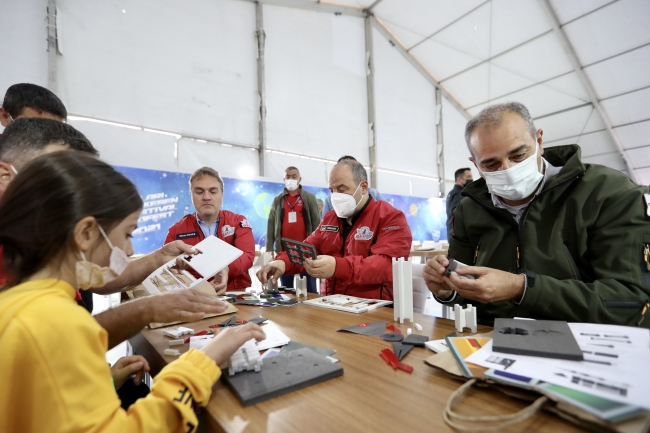 [Fotoğraf: AA]
.
---