The seventh stop of the "Greetings" project, initiated by Yunus Emre Institute (YEE) to commemorate the great Turkish poet Yunus Emre on the 700th anniversary of his death, was Budapest, the capital of Hungary.
Hungarians showed great interest in many activities, from mini concerts at the Budapest Yunus Emre Institute to the marbling workshop, from the Hacivat-Karagöz show to the "4 Doors 40 Positions" themed puzzle making.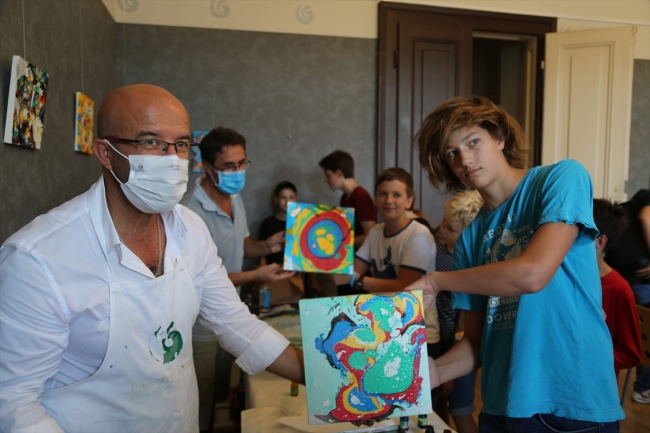 Turkish works compiled by Hungarian Composer Bela Bartok were also included in the repertoire at the concert given by Institute artist Alper Tuna. Aşuk-Maşuk and Hacivat-Karagöz shows from the traditional Turkish theater were brought together with the Hungarian people.
In the program, students of Prügyi Moricz Zsigmond Altalanos Iskola school sang songs in Turkish and Hungarian. Within the scope of the event, children had the opportunity to experience the traditional Turkish art of marbling, through the philosophy of 4 doors 40 maqams, in the marbling workshop organized by the artists İsa Elikiri and Murat Yılmaz.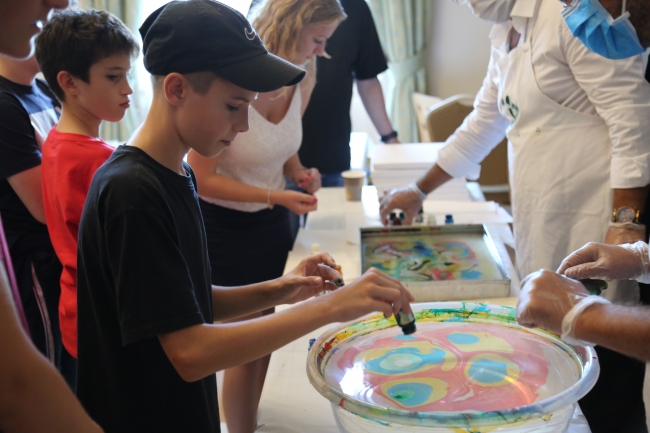 The project "Hail" organized by Yunus Emre Institute in all Balkan countries within the scope of Yunus Emre Year will come to an end with activities to be held in Romania's Bucharest and Constanta.
.
---