As of September 1, with the opening of the fishing season, Istanbul Provincial Directorate of Agriculture and Forestry teams tightened their inspections under the Fisheries Law No. 1380.
During the inspections at Gürpınar Fisheries Market in Beylikdüzü, Provincial Agriculture and Forestry Director Ahmet Yavuz Karaca and teams affiliated to the Provincial Directorate of Agriculture and Forestry, Fisheries and Fisheries Directorate, Istanbul Metropolitan Municipality Police Department Marine Police Chief, Coast Guard Marmara and Straits Regional Command and Beylikdüzü Coast Guard Command personnel also provided support.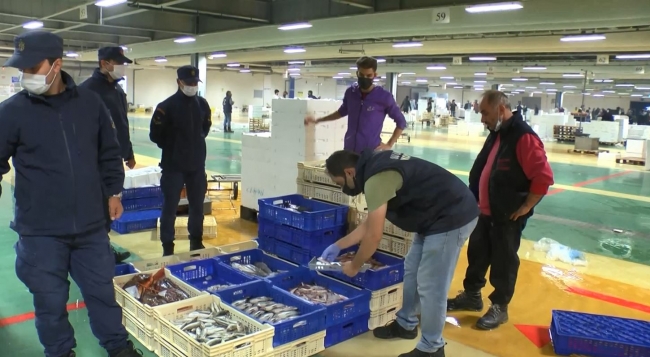 The lengths of the fish were measured individually.
Within the scope of the Fisheries Law No. 1380, the fish taken from the crates were inspected so that a maximum of 15 percent was smaller than the standard.
The crews, who could not sail today due to the adverse weather conditions, first examined the crates in the cold storage, entered the shock storage, and checked the fish in the auction area.
He confiscated fish that did not comply with the size ban. The safes of the vehicles that brought fish to the Halo were also opened. Fish that were not of legal size were confiscated. During the night-long inspection, it was determined that 573 cases of horse mackerel, 12 cases of mackerel and 4 cases of mullet were not in compliance with the length ban.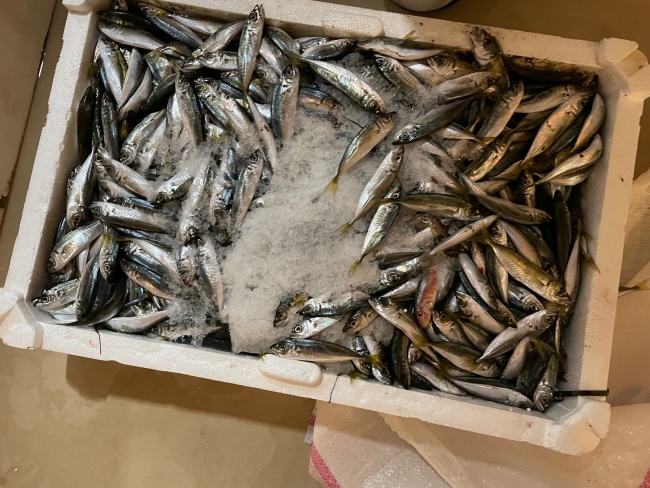 70 thousand 780 lira fine for 9 people
8 tons of 795 kilograms of fish were transported to Yediemin Fish Tank to be given to social aid organizations and charities such as Child Protection Agency, Kızılay.
A total of 70 thousand 780 lira fines were imposed on 9 people for not complying with the height ban and not having a transfer document, and a report was kept against them. According to the Fisheries Law No. 1380, anchovy must be at least 9 centimeters in length, sardines and tabby must be at least 11 centimeters in length, horse mackerel, red mullet and whiting must be at least 13 centimeters, and mackerel and sea bream must be at least 20 centimeters. In the inspections made at sea and on land, catches are controlled by time, depth, location, length and light.
"Our citizens should not buy small fish"
Istanbul Provincial Director of Agriculture and Forestry Ahmet Yavuz Karaca said in a statement, "We are looking at length bans in the state and at retail outlets. The reason we look at length bans is that the next generations can eat fish and carry out fishing activities for sustainable fishing.
In order for future generations not to see fish only on the internet and in museums, we must give the fish the opportunity to breed once. We inspected the fishery products, and confiscated those who did not comply with the height ban. Its ownership passed to the public. The 8 tons of fish we confiscated today will be distributed to social aid organizations such as the Child Protection Board, Kızılay and Darülaceze.
Our citizens should not buy small fish, and our fishermen should not sell small fish. If we do not buy small fish, fishermen will not catch small fish. If the fishermen also do not catch small fish, the children of the future generations will also do the profession inherited from their fathers," he said.
"Fish is our national wealth"
Fisherman İbrahim Hakkı Arslan said: "We pay attention to the size of fish here because there are intense controls. When I buy fish, I choose by eye, I understand which one meets the standards. Fish is our national wealth. Future generations will not be able to find fish, we should worry about future generations, not to save the day." .
.
---