The autopsy procedures of 25-year-old Şahin Akdemir, who lost his life in the fire in the Armutalan District, at the Muğla Forensic Medicine Institute have been completed.
Akdemir's body was received by his relatives and taken to his father's house in Sazak District. After getting halal here, the funeral was taken to the Sazak Central Mosque for the ceremony.
The funeral ceremony was attended by Akdemir's family and relatives, AK Party Deputy Chairman Binali Yıldırım, Culture and Tourism Minister Mehmet Nuri Ersoy, Muğla Governor Orhan Tavlı, AK Party Muğla Deputies Yelda Erol Gökcan and Mehmet Yavuz Demir, CHP Muğla Deputy Burak Erbay, protocol members. citizens participated.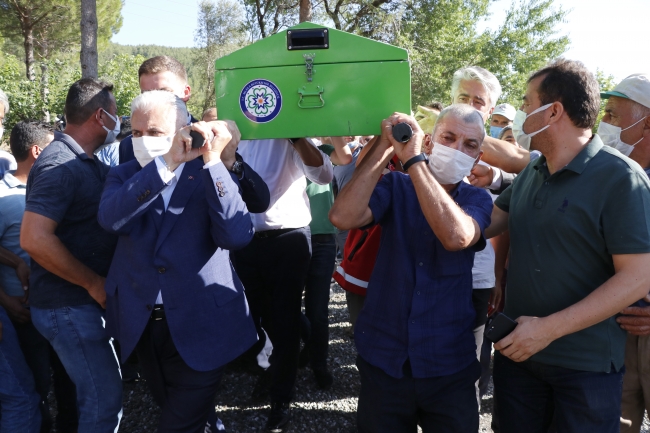 [Fotoğraf: AA]
Akdemir's funeral was buried in Gedik Cemetery.
Binali Yıldırım and Minister Ersoy conveyed their condolences to Akdemir's relatives.
.
---