At around 05.00, a fire broke out in the engine section of the private public bus, which was traveling on Abdullah Paşa Street, for an unknown reason.
The driver, who noticed the fire, stopped the bus without passengers on the side of the road and informed the firefighters.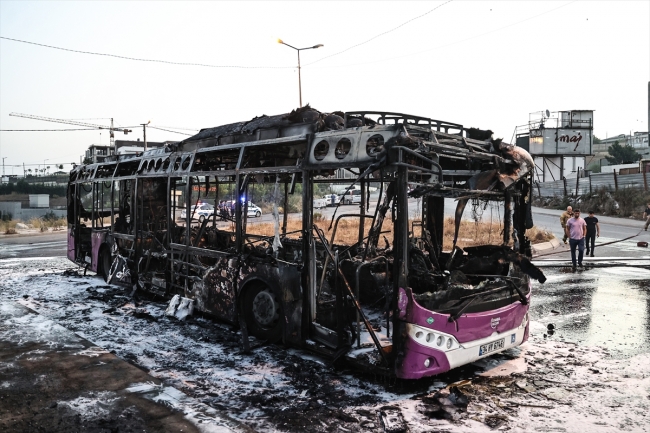 Firefighters who came to the scene carried out cooling works for a while after extinguishing the fire. Police teams also took security measures in the surrounding area.
While no one was injured in the incident, there was extensive damage to the burning bus.
An investigation has been launched into the cause of the fire.
.
---