IHH Humanitarian Relief Foundation aims to reach those in need by organizing this year's Kurban organization with the slogan "Remember with the Sacrifice" in 65 countries, together with the domestic Sacrifice activities.
IHH, which realized the sacrifice project by proxy for the first time in Turkey in 1993 with the efforts of a group of philanthropists, visits tens of countries every year for 29 years and delivers aid to millions of people.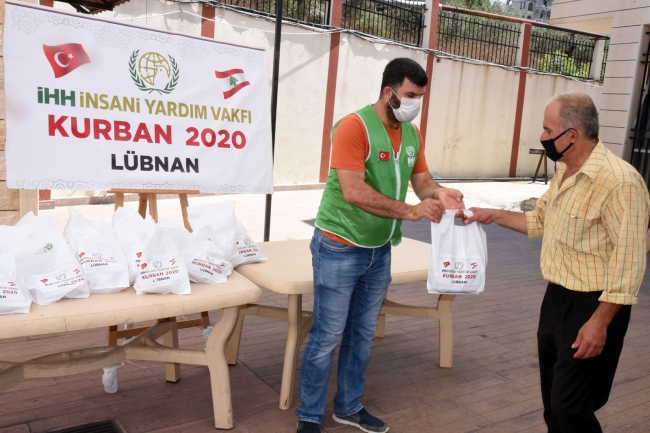 The sacrifice price determined by IHH, which has been organizing the Sacrifice for more than a quarter of a century, is 1,200 TL as a single price in the country and abroad.
Charitable philanthropists who want to donate their victims to IHH through proxy will cut their sacrifices and deliver them to those in need, whenever they wish from among the countries determined for sacrifice activities. Having delivered a total of 82 thousand 411 shares to 4 million needy last year within the scope of the campaign, IHH aims to exceed this figure this year.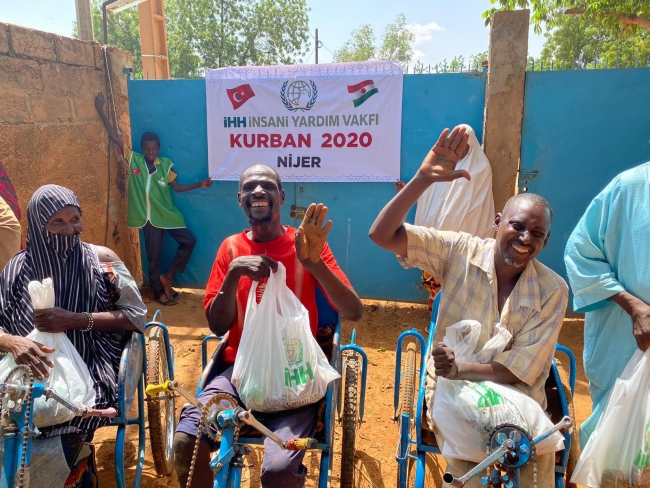 What will be done?
IHH Humanitarian Relief Foundation will deliver qurban donations to their owners in 65 countries, including Turkey, within the scope of the 2021 Qurbani work.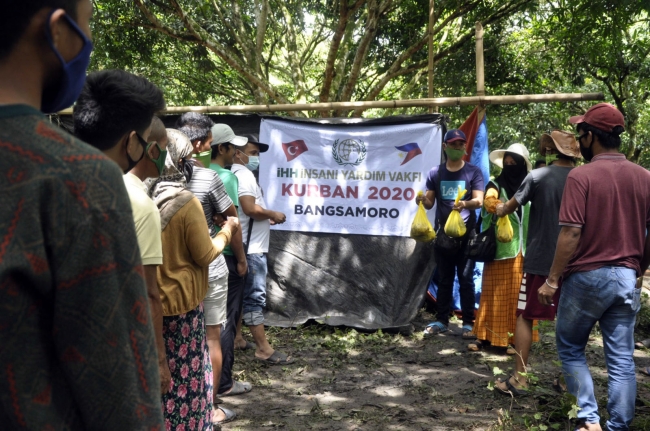 This year, on the occasion of the sacrifice, IHH teams will continue to support their brothers in need, who are waiting for them, not only by delivering sacrificial meat, but also with various projects aimed at improving their living conditions.
Reaching the needy under difficult conditions
IHH Humanitarian Relief Foundation teams will do whatever it takes to cut the victims donated by philanthropists and deliver them to the needy. IHH will work with Humanitarian Aid Associations in Turkey and with representation and partner institutions abroad.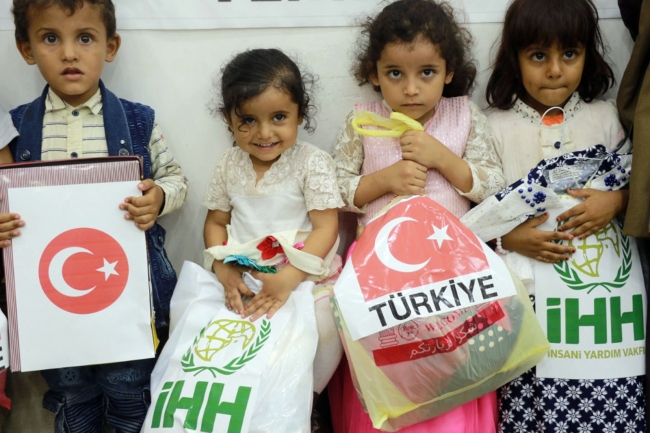 The health conditions in the countries to be visited due to the coronavirus will be taken into account. In the destination countries, some teams will make long flight journeys, and some will reach the needy under difficult conditions in regions where there is not even a proper road. Despite everything, IHH teams will deliver the victims entrusted to them to those in need in the countries they visit.
Sisterhood will be strengthened
While IHH Humanitarian Relief Foundation delivers qurban shares to those in need, it embraces the people of the region with love in order to build a bridge of brotherhood between communities and to be a ray of hope for people.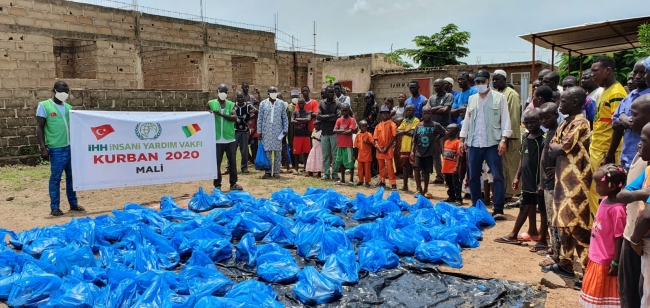 IHH aims to strengthen the feelings of brotherhood, sharing and solidarity among Muslims by delivering the victims, donated by proxy, to Muslims around the world.
Domestic and crisis regions will be given priority
In the foundation's sacrifice organization, priority will be given to refugee camps, war, natural disaster, chronic hunger and poverty zones, the elderly, orphans, widows, orphanages and schools.
In this context, Syria, Iraq, Palestine, Somalia, Yemen, Bangladesh, Arakan and East Turkestan will be prioritized. The needy in the country will also be given importance.
Orphans will enter the holiday happily
IHH will also donate clothes to more than 100 thousand orphans in 30 countries, including Turkey.
Sacrifice organization in 65 countries
Turkey, Syria, TRNC
West Africa:
Chad, Cameroon, Mali, Benin, Togo, Niger, Sierra Leone, Burkina Faso, Senegal, Mauritania, Ivory, Ghana, Guinea
East Africa:
Burundi, Ethiopia, Uganda, Malawi, Sudan, Somalia, Tanzania, Kenya, South Africa, Mozambique, Esvatini, Djibouti
South Asia:
Bangladesh, Myanmar (Arakan), Pakistan, Indonesia, Thailand (Patani), India, Nepal, Sri Lanka, Philippines (Bangsamoro), Vietnam
Middle Asia:
Mongolia, Crimea, Georgia (Adjara), Afghanistan, Azerbaijan, Kyrgyzstan, Tajikistan, Kazakhstan
Middle East:
Yemen, Palestine, Iraq, Lebanon, Iran, Tunisia
Europe-America
Hungary, Bosnia and Herzegovina, Kosovo, Albania, North Macedonia, Montenegro, Serbia (Sancak-Preşova), Haiti, Colombia, Venezuela, Romania, Ecuador, Bolivia
How are sacrifices slaughtered?
– Sacrifices are purchased by IHH officials in accordance with the characteristics of being a victim in the countries where they will be slaughtered.
– Sacrifices are slaughtered in accordance with Islamic methods.
The slaughtered qurbans are hand-delivered to the needy.
– Information about the slaughter of victims is sent to the proxy holders via short message.
How will victims be donated?
Charitable donors will be able to make their donations by going to IHH centers, by hand, online, or by getting detailed information from the foundation's phone number 0212 631 2121.
.
---