Nadiia Komarova in Ukraine, the owner of the world's largest collection of ladybug-themed items, has her name written in the Guinness Book of Records with this feature.
Komarova started the collection in 2009 when a friend presented a ladybug-shaped brooch.
The collection included 5,555 pieces in 2019. Komarova has added more than 20,000 pieces to her collection since then.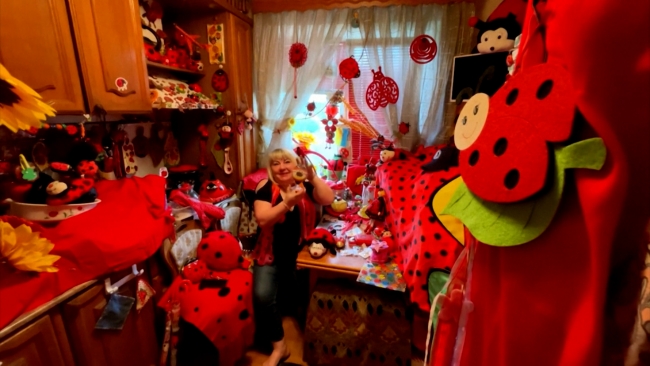 He wants to turn it into a museum.
Everything in Nadiia Komarova's apartment is ladybug-themed, from the sofa to the walls, from handmade dolls to kitchenware.
Komarova wants to turn her collection into an exhibition or museum.
.
---