The guided missile cruiser USS Monterey, as part of the operation launched in the north of the Arabian Sea on May 6, according to the statement made by the 5th Fleet of the US Navy, "DhowHe seized a ship loaded with unflagged weapons identified as ".
Among the seized weapons were thousands of Chinese-made Kalashnikovs and hundreds of heavy machine guns, rocket-propelled grenades and sniper rifles, as well as dozens of Russian-made anti-tank guided missiles.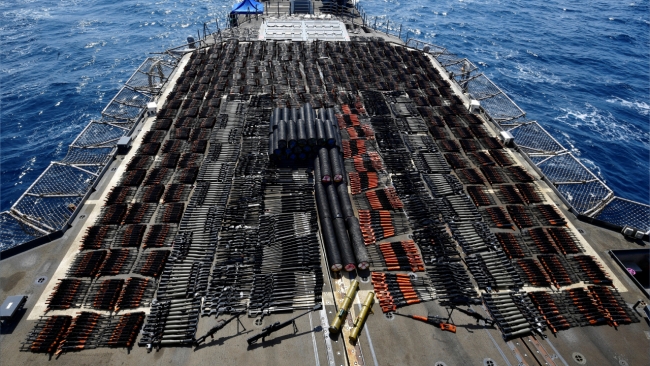 [U.S. Navy Forces Central Command / U.S. Navy Handout via REUTERS]
In the statement, it was reported that the weapons were in the hands of the US Navy, but the starting and destination point of the shipment is still under investigation.
It was stated that after the seizure, the boat and the crew, whose interrogations were completed, were allowed to leave.
It is known that the parties involved in the civil war in Yemen for years have shipped arms to the country via the Arabian Sea.
Conflicts in Yemen
In Yemen, where political instability has prevailed for a long time, there are clashes between Iran-backed Houthis and government forces.
The Houthis have held control of the capital Sana'a and some regions since September 2014, while coalition forces led by Saudi Arabia have been supporting the Yemeni government against the Houthis since March 2015.
Thousands of people lost their lives in the clashes that lasted for about 7 years in the country.
.
---